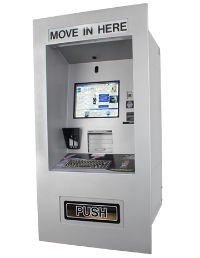 Mack Storage utilizes the latest kiosk technology available.
The Insomniac 900 from OpenTech Alliance allows users to rent a unit any time of the day.
Using a touch screen computer, customers select an available unit, including a lock and gate entry fob, then sign the lease and move in. All the paperwork and payments are completed at the kiosk.